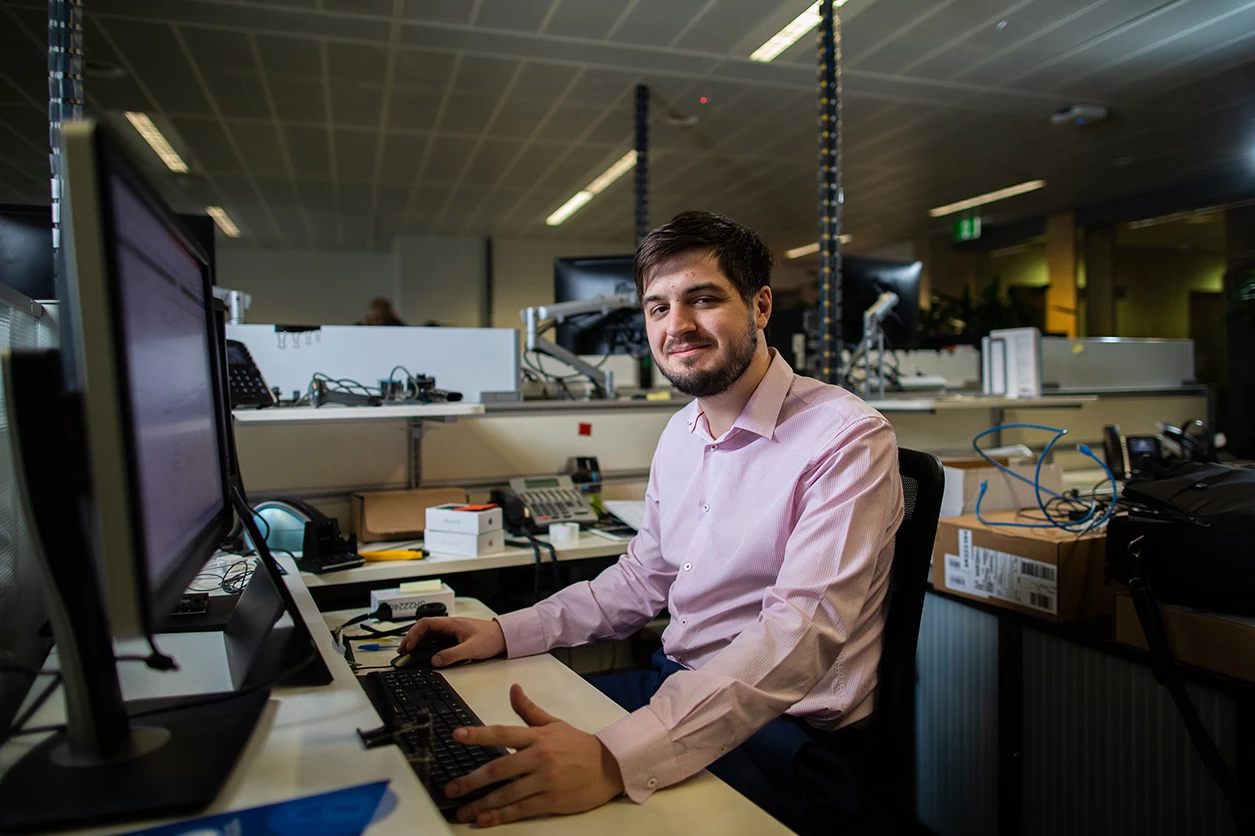 Courtesy of The Advertiser.
More than 2600 training opportunities will be provided in the public sector over four years under a new State Government Skilling South Australia Signature project, with a strong emphasis on apprentices and trainees.
Minister for Innovation and Skills David Pisoni says the training program will provide new opportunities for young people to boost their skills and employability, while also increasing opportunities to upskill or re-skill existing staff. "This program will ensure more South Australians are equipped with the skills and experience required to advance their careers and will provide industry and employers with the skilled workforce they need to grow," the Minister says.
The project is part of the Skilling South Australia initiative to create 20,800 additional apprenticeships and traineeships over four years, and will broaden apprenticeship and traineeship offerings in the state's public sector, particularly in the key areas of allied health, child protection, education support, horticulture, clinical coding and cyber security.
The Office of the Commissioner for Public Sector Employment will partner with Group Training Organisations to work on implementing the program. The Commissioner, Erma Ranieri, says as the state's largest employer, the public sector has a key role to help build rewarding careers for all South Australians. She says apprentices and trainees will be provided with on-the-job experience, training and mentoring support, and a formal qualification from a Registered Training Organisation to kickstart their careers.
"Whether it be our youth, Aboriginal people or people with disability – it increases our diversity and reinforces the public sector's role in providing and promoting skills and training opportunities, for our state," Ranieri says. "As part of this signature training project, Aboriginal people are being encouraged with targeted support into public sector traineeships over two years."
The Minister adds: "Our whole of government training target … is a key part of lifting the profile and status of apprenticeships and traineeships and will significantly enhance skills development in the state."
Administration assistant trainee Amber Stone, 18, says she wanted a traineeship so she could earn a qualification while gaining experience and getting paid. "I get on-the-job support from my amazing manager, but also from an appointed mentor who I can chat with about my goals and receive advice on how to work towards them," says Stone, who is completing a Certificate III in Business with TAFE SA. She began her traineeship November 2018.
"As an administration assistant, I organise invoices, rosters, events and help out with recruitment. My favourite part of the role is organising job interviews for potential employees," she says. "I never would have thought to become an executive assistant or work in HR, but now I've had these experiences as part of my traineeship these are real options for the future."
Former trainee, now employee, Amy Stewart, 21, is working as an administration officer with SA Medical Imaging at the Queen Elizabeth Hospital. She completed a Certificate III in Business and Government and a traineeship placement with the Women's and Children's Hospital in August last year.
"I applied for the traineeship position because it promised that extra level of learning and support," Stewart says.