Event Date: August 25th, 2021
On Wednesday, 25th August, Training Services NSW are running a webinar in conjunction with CathWest Innovation College.
Industry experts from CPB Contractors, Salesforce, Robycs Technology, Academy of Entrepreneurs, Apprentice Employment Network NSW & ACT and Westmead Hospital will speak about emerging employment trends post COVID-19 and how young people can become prepared for the careers of tomorrow.
We are closing with a Q&A session from participants.
Register at the QR code –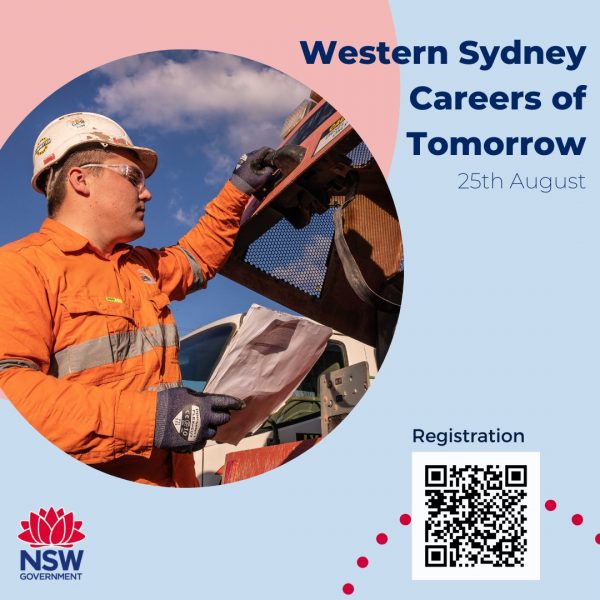 Learn More