Event Date: August 25th, 2021
Event Location: Unit 24/30 Cypress St, Newstead TAS 7250, Australia
Students studying Certificate II in Retail Cosmetics are entering a make-up competition on the 25th of August to coincide with National Skills Week. They will create a RUNWAY look. This will involve an hour and a half to design and apply a make-up look and then half an hour to create the total runway look. Some students may be very abstract and others may choose to be classical, it is really up to them.
Students studying Certificate II in Salon Assistant at Newstead College will enter a hairdressing competition on the 26th August. They will create a hairstyle to match an outfit that the students get to choose themselves.
Judging is performed by industry experts for each competition.
Mooie, Silk oil of Morocco and Pure haircare are providing prizes for the events.
Parents and friends will come each day from 2.45-3.30 to enjoy afternoon tea and to see the students designs.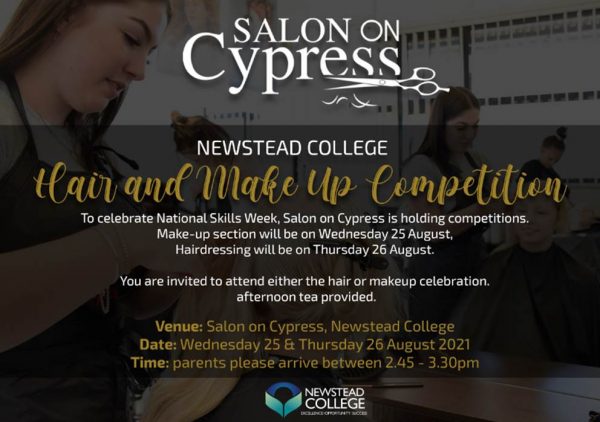 Unit 24/30 Cypress St, Newstead TAS 7250, Australia